Letter from the CEO

Graham Chipchase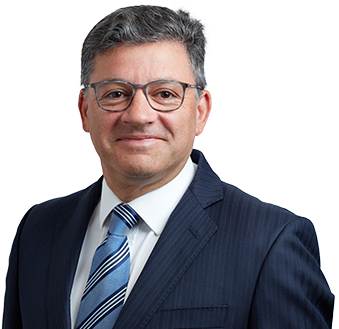 The sale of our IFCO RPC business allows us to set a new ambitious direction for Brambles into the 2020s and beyond.
Over the past two years, we have worked on the fundamentals of our businesses to make sure they remain robust and sustainable. We have simplified our operating structure, refreshed our leadership talent and focused the company on our core high performing businesses.
Operationally, we have taken actions to address the cost performance of our core business, refocused the Group on asset control and efficiency as well as scaled up our efforts in digital and platform innovation.
With solid foundations in place, we have the opportunity to set a new ambitious direction for Brambles.
We are passionate about bringing more value to our customers, delivering innovative service offerings to meet more of their supply chain needs, and transforming the customer experience of doing business with Brambles. During the Year, we launched 'Zero Waste World', a new working collaboration for leading companies committed to creating smarter and more sustainable supply chains. Using our network capabilities and the power of our logistics platform, we are working with our customers to find new ways to address three critical industry challenges: eliminating waste; eradicating empty transport miles; and cutting out inefficiency.
Within our own operations, we are exploring new ways to deliver higher levels of efficiency in our service center network. We also continue our path towards a digital supply chain to deliver benefits for customers and Brambles.
Strategic Priorities
Our five strategic priorities continue to drive decision making across the Group and we are making good progress towards our financial objectives. Our market positions strengthened during the Year, with meaningful volume growth in both developed and emerging markets. We continued to invest in First and Last Mile Solutions, particularly in Europe, and have accelerated our efforts in material science and platform innovation, including plastic and hybrid pallets.
Operationally, we have successfully rolled out best-in-class automation and procurement initiatives in the US and facilitated best practice and expertise sharing across the Group. While we are yet to see the level of asset efficiency improvement we are seeking, we remain confident that the heightened focus on asset productivity across the Group will deliver cash flow benefits over the medium term.
Operating Environment
The operating environment in FY19 was characterised by macro‑economic uncertainty and ongoing inflationary pressures.
The ongoing uncertainty surrounding Brexit and how it would be implemented impacted inventory levels across retail supply chains in the UK. We also experienced slower organic growth, particularly in Western Europe. Input cost inflation remained high by historical standards, although the rate of transport and lumber inflation started to moderate during the Year.
Competition in all markets was strong, but rational, while our customer base continues to adapt to changes in the retail landscape. These include omni-channel proliferation, the ongoing growth of e-commerce and increasing automation in the supply chain.
FY19 Results
In this operating context we delivered a solid FY19 result. Sales Revenue growth was strong at 7% reflecting ongoing customer conversions in all markets and increased price realisation in response to the high-inflation environment.
Underlying Profit growth of 2% was modest as ongoing cost pressures in CHEP Americas were only partly offset by price and supply chain initiatives in the region. We are making good progress with our US margin improvement initiatives and other initiatives in the Americas regions. We remain confident these actions will improve profitability over the medium-term.
Sustainability
Sustainability is integral to what we do and to the value we offer supply chains around the world. Our circular business model defines not just how we do things but who we are. It also provides our customers a proven circular foundation as they adapt to changing consumer expectations around the provision of more sustainable products.
As part of this endeavour, we have committed to responding to the recommendations of the Task Force on Climate-related Financial Disclosure (TCFD), commencing in FY19. In doing so, we seek to enable our shareholders to have a clear understanding of how Brambles will manage the financial risks and opportunities of climate change and provide confidence that we will continue to prosper over the long term.
We continued to make good progress towards our 2020 Sustainability Goals and have once again delivered year‑on‑year improvements in sustainable lumber procurement, and the adoption of more renewable energy takes us closer to our 2020 carbon emissions goals.
We are also proud to see increasing recognition of our sustainability credentials from industry, employees and investors during the Year.
Safety
Brambles is committed to Zero Harm, for our people and those we work with, for our customers and the communities we serve, and for the environment upon which we all depend. As such, the the loss of our colleague, José Luis Segura, in July 2019 has impacted us greatly and we are doing everything we can for his family and colleagues affected. A thorough investigation is underway, and we are determined to learn as much as we can to avoid such a tragedy in the future. This incident reminds us how important it is for us to drive a further step change in our safety performance to achieve a Zero Harm work environment. During the Year we launched the next phase of our Zero Harm strategy, 'Safety Differently'. This initiative seeks to address the residual risk present in our operations.
Outlook
Longer term, we continue to expect sales revenue growth to be in the mid-single digits at constant currency, as we continue to convert customers to our sustainable share and reuse solutions. Our strategic focus on operational, organisation and capital efficiencies is expected to deliver Underlying Profit leverage through the cycle and sufficient cash flow to fully fund dividends and reinvestment for growth, innovation and the development of our people.

Graham Chipchase
Chief Executive Officer
Cash Flow from Operations4
US$431.8m
Down US$293.0m
Return on Capital Invested4
19.5%
Down 0.6 percentage points at constant currency
Brambles Injury Frequency Rate (BIFR)
5.9
Up from 5.0 in FY18
4
Continuing operations